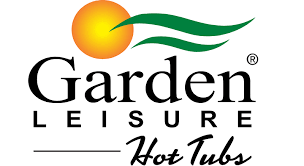 ​Site Selection and Preparation

Hot Tub Pre-Delivery Set Up
​​
When planning your spa location keep these tips in mind:


Water should always drain away from the spa. DO NOT locate your spa in a low run-off area since melting snow or rain could flood the area and cause pump and equipment damage


  Allow a minimum of 3' (1m) access around the base of the spa in case your spa requires servicing


  Do not locate your spa underneath any overhanging wires and keep it clear of any electrical appliances


  Try to position your spa away from any overhanging trees as small debris (such as pine needles) can become lodged inside the jets, causing damage to the equipment


  Be sure to have a proper base created before delivery. Your spa must be placed on a flat, level surface and every part of the spa base must be in contact with the surface.

Solid concrete, Patio stones, concrete slabs, and well supported decks should be sufficient to support for your spa

You probably have a spot picked out for your Hot Tub, whether it's indoors or outdoors, on a patio or on a deck. Just make sure you check the following:

Always put your spa on a structurally sound, level surface. A filled spa can weigh a great deal. Make 
certain that the location you choose can support the weight of your filled spa.

Don't forget to level your spa before filling it.

Locate your equipment compartment, which houses all of the electrical components, in a place 
where water will drain away from it. Allowing water into the equipment compartment can damage the 
electronics, or may result in tripping your house's circuit breaker.

Leave yourself easy access to the circuit breakers in the subpanel (230 volt models), or to the interrupter 
switch on the end of the power cord (115 volt models).

Never let water get into the subpanel (230 volt models), into the interrupter switch (115 volt models), or 
Leave access to the equipment compartment for periodic spa care and maintenance.

Leave access to the equipment compartment for periodic spa care and maintenance.
​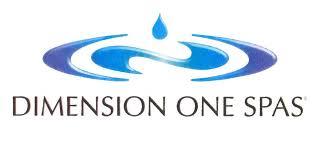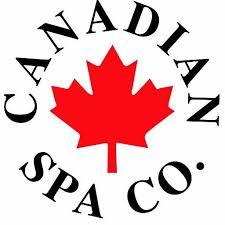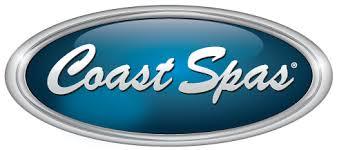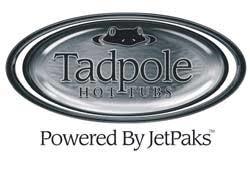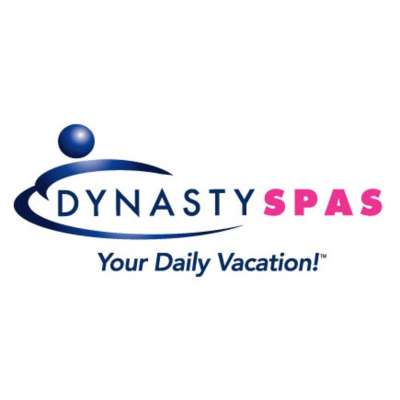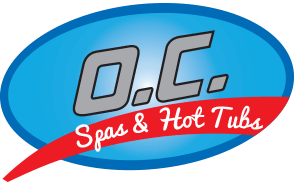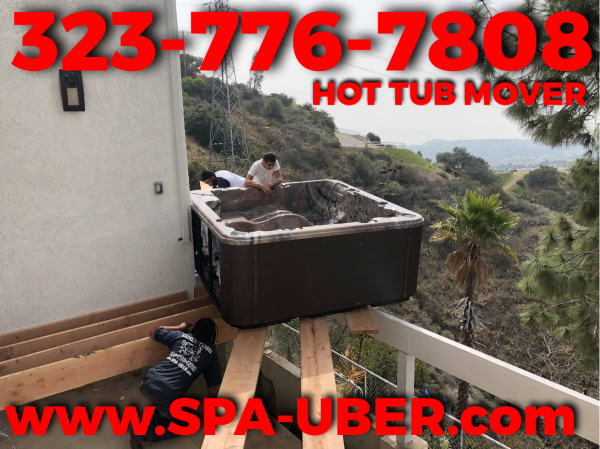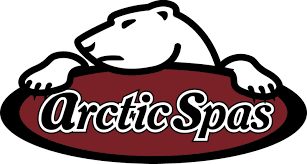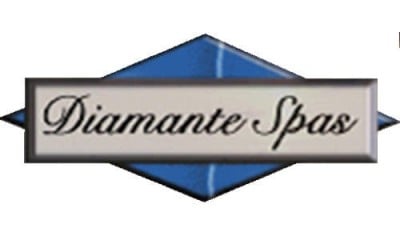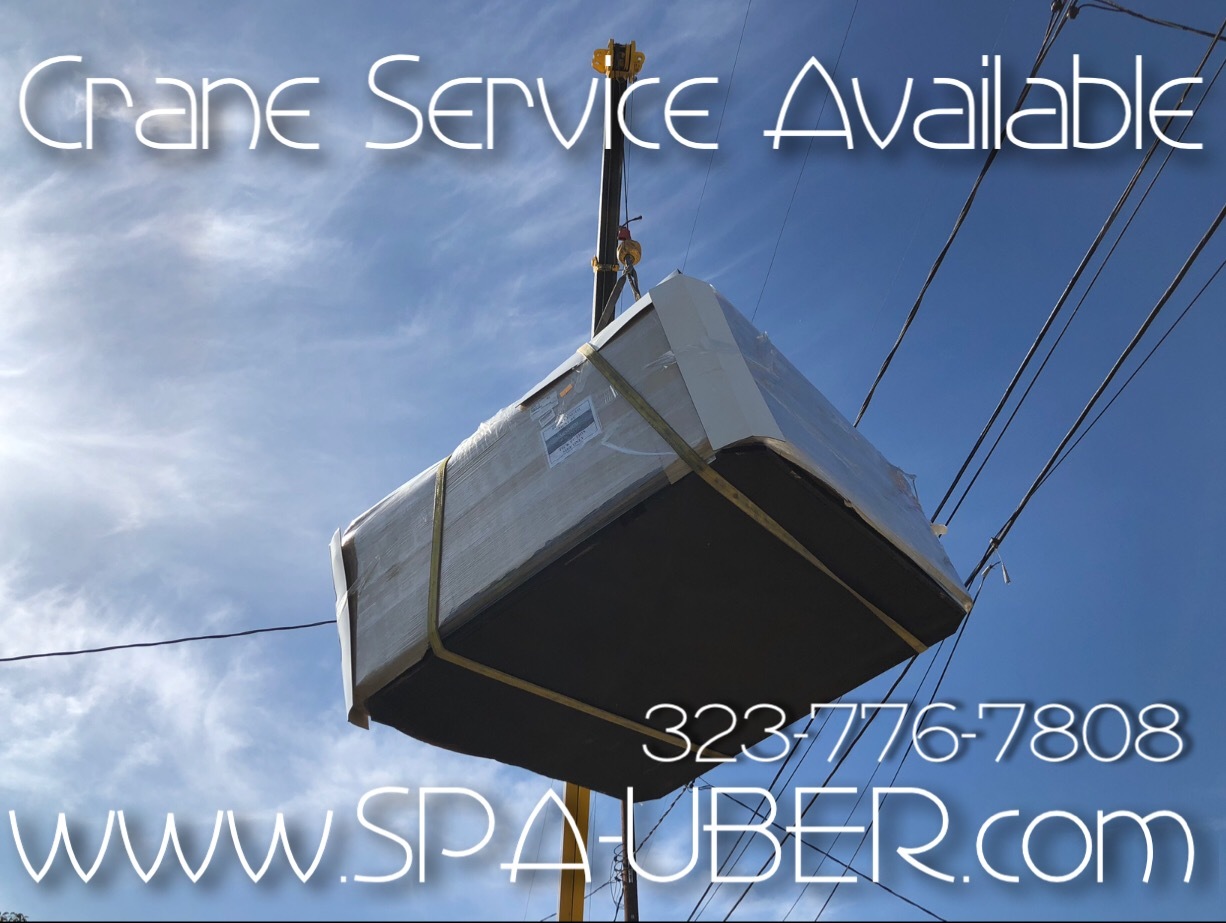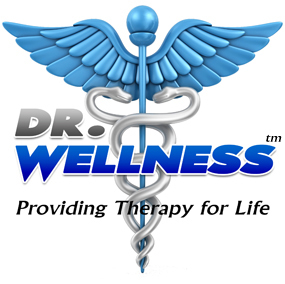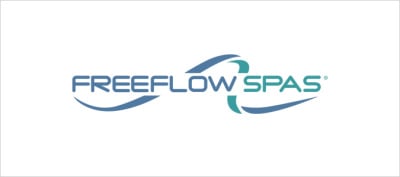 ​​Deliveries requiring a crane.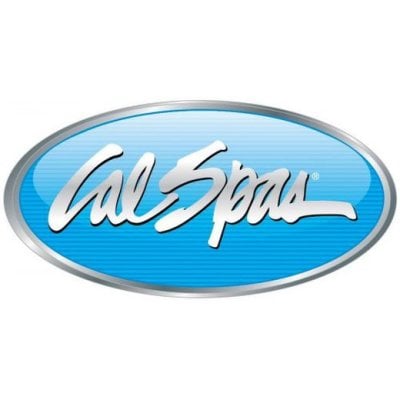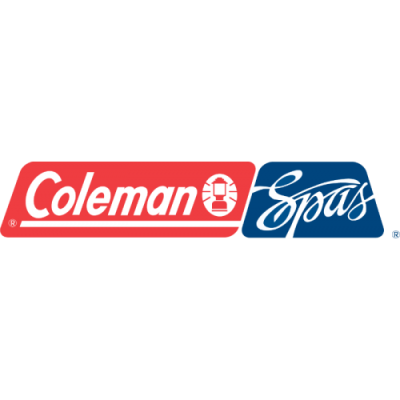 ​​​​​​​
If access is difficult, a crane may be required. Cranes are not as expensive as you might think and provide an easy solution for getting spas and swim spas past or into tight spots.
A swim spa will almost always require a crane. 
Most crane company will always visit your property to assess any potential access problems and to ensure that the intended site is within safe reach. If you do not have a crane company selected, Spa Uber can make some recommendations.


​​​

Covers fold in half but not all spas are square, so some covers can only fit and fold one way. Consider how you will fold and remove the cover. Can you fold the cover in half, or will there be a low overhead obstruction? Is there sufficient space to put the cover away when you take it off? Consider a cover lifter, as this will make the cover easy to remove by one person and extend its lifespan.
​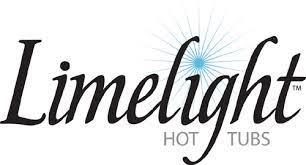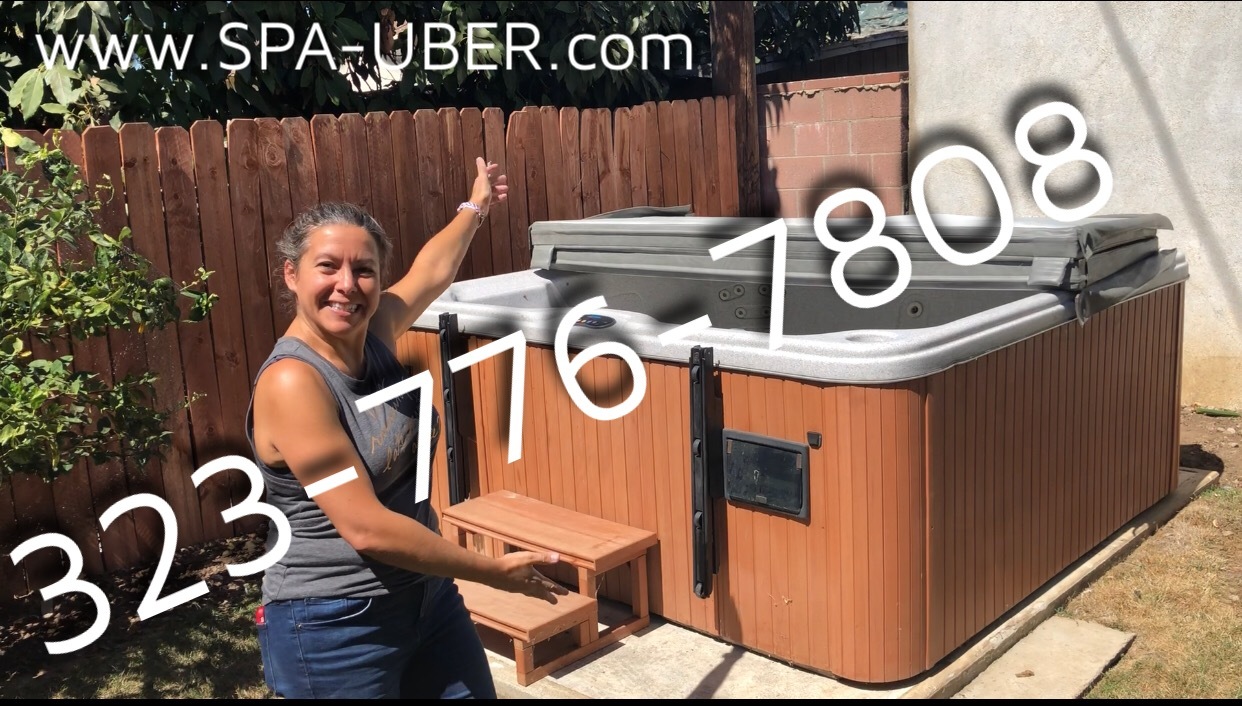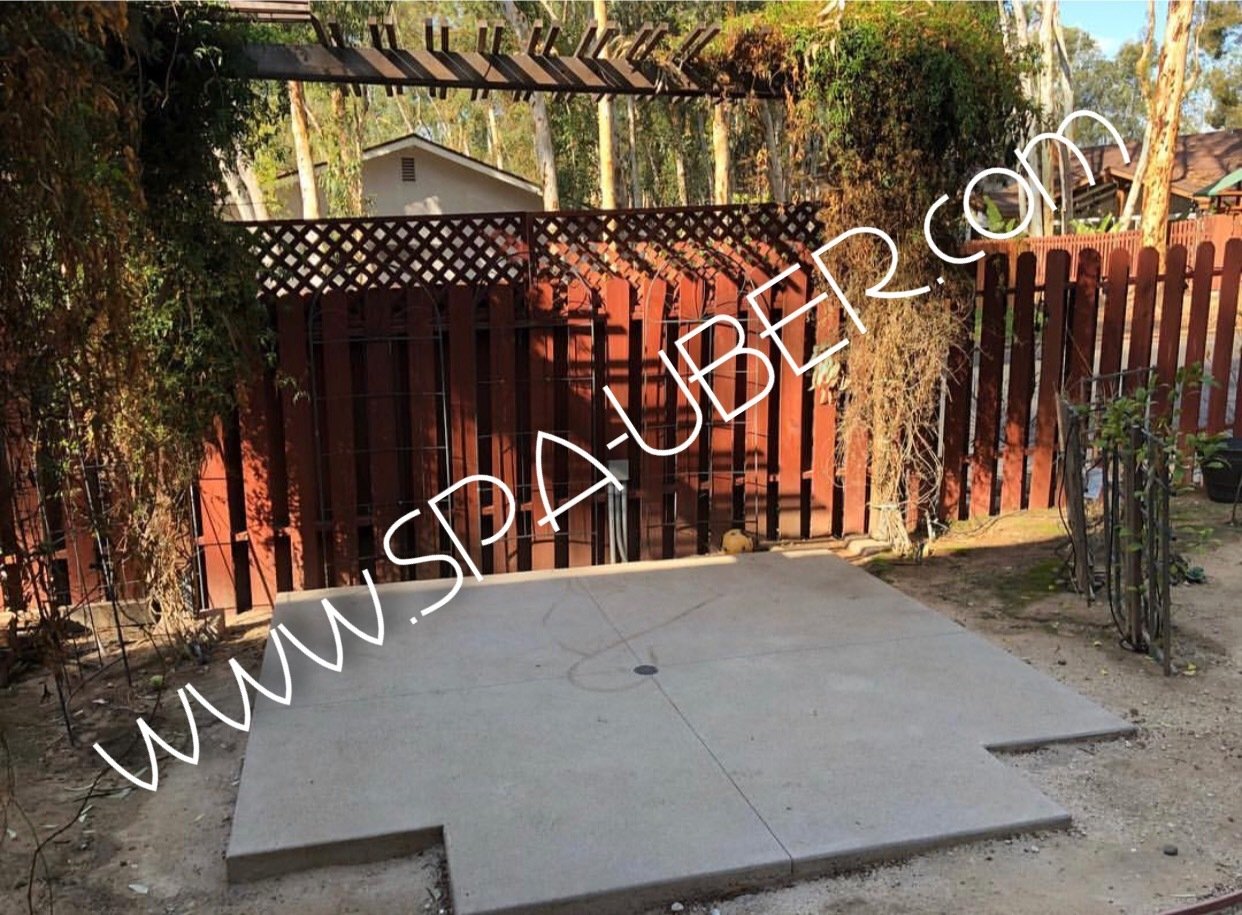 Rolling Hills Estates
Rosemead
San Dimas
San Fernando
San Gabriel
San Marino
Santa Clarita
Santa Fe Springs
Santa Monica
Sierra Madre
Signal Hill
South El Monte
South Gate
South Pasadena
Temple City
Torrance
Vernon
Walnut
West Covina
West Hollywood
Westlake Village
Whittier
​​​

Think about the positioning of the Spa for all seasons. What might be a very private area during the summer could be very exposed when the trees are bare in the winter.
​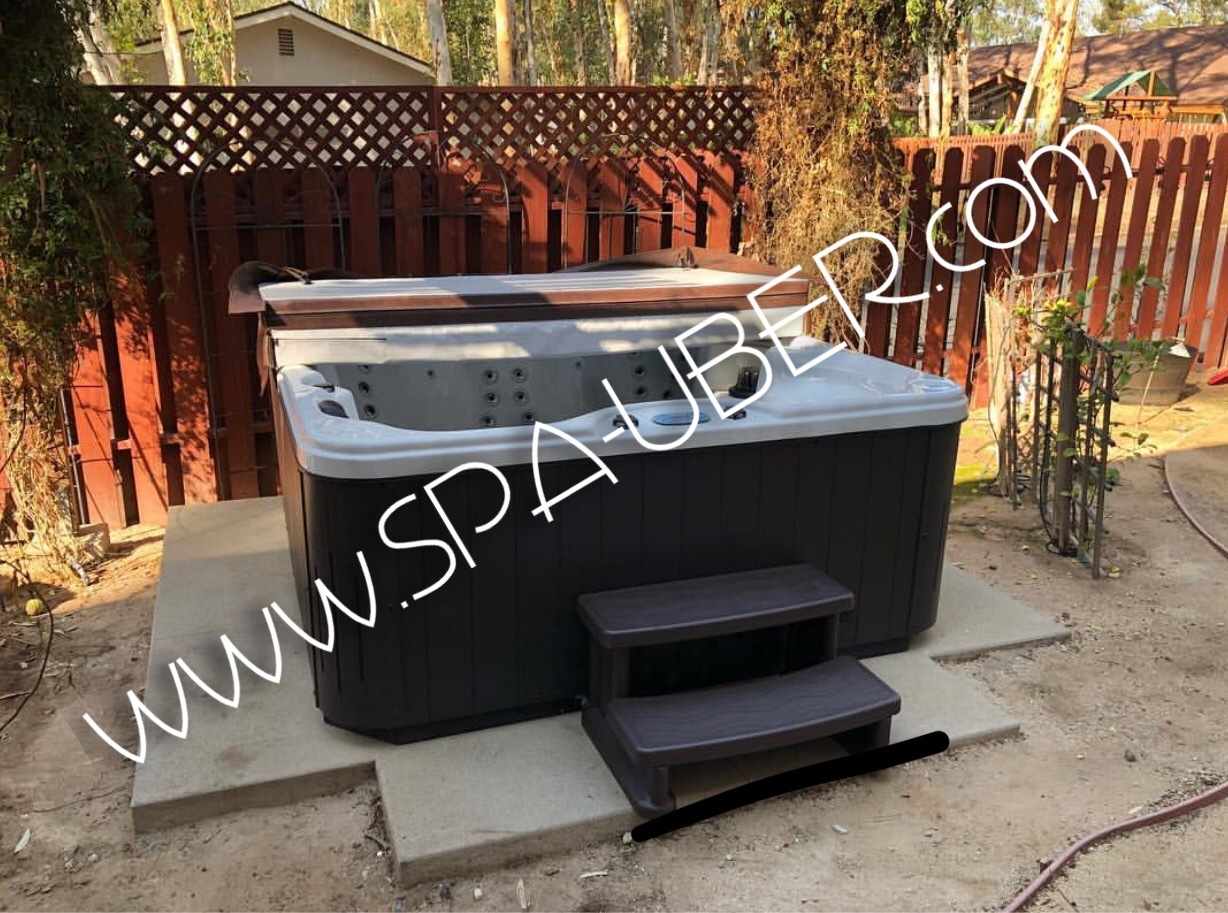 Commonly asked questions and answers

​​​​​​​​​​​

Do I need a building permit?


Most cities and counties require permits for exterior construction and electrical circuits. Check with your county or city to see if a building permit is required for hot tub installation.
Do I need a fence or a gate around my hot tub?


Some communities have codes requiring residential barriers such as fencing and/or self-closing gates on the property to prevent unsupervised access to a hot tub by children under five years of age. Consult your local or county building codes to determine the need for a fence or gate.
Do I need a Plumber?


No plumbing is required; your hot tub is entirely self-contained. Fill it using a garden hose; to empty, siphon with garden hose or submersible pump.
Do I need an Electrician?


Yes, you will need to hire an electrician to install the 240 volt 50 AMP neutrally protected GFCI (Ground Fault Circuit Interrupter) which is sold separately. Your main breaker box will also need to have a 50 AMP breaker. Your hot tub is hard-wired through the floor or side wall of the cabinet, directly into its control pack. The GFCI is installed next to the hot tub on an exterior wall at least 5 feet from the spa water. (Exception: The Model 100 and Model 175 come with a 15' GFCI protected cord and plug into any 120 V / 15 AMP wall outlet.)
​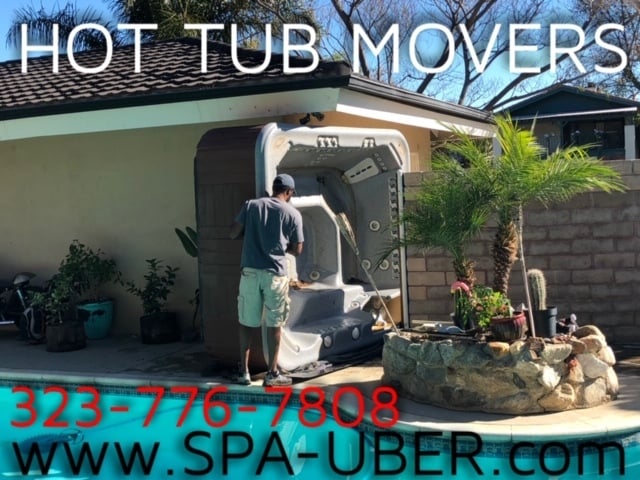 ​​​​​

Check the width of gates, Doors, steps and sidewalks to make sure your hot tub will pass through unobstructed.

You may have to remove a gate or part of a fence to allow for adequate width clearance.
If the route will require a 90° turn, check the measurements at the turn to ensure the hot tub will fit.
Are there protruding gas meters, water meters or A/C units on your home which will be an obstruction along the path to your yard?
Are there low roof eaves, overhanging branches  or rain gutters that could be an obstruction to overhead clearance?

Are there more than six (6) consecutive stairs without a landing in your route?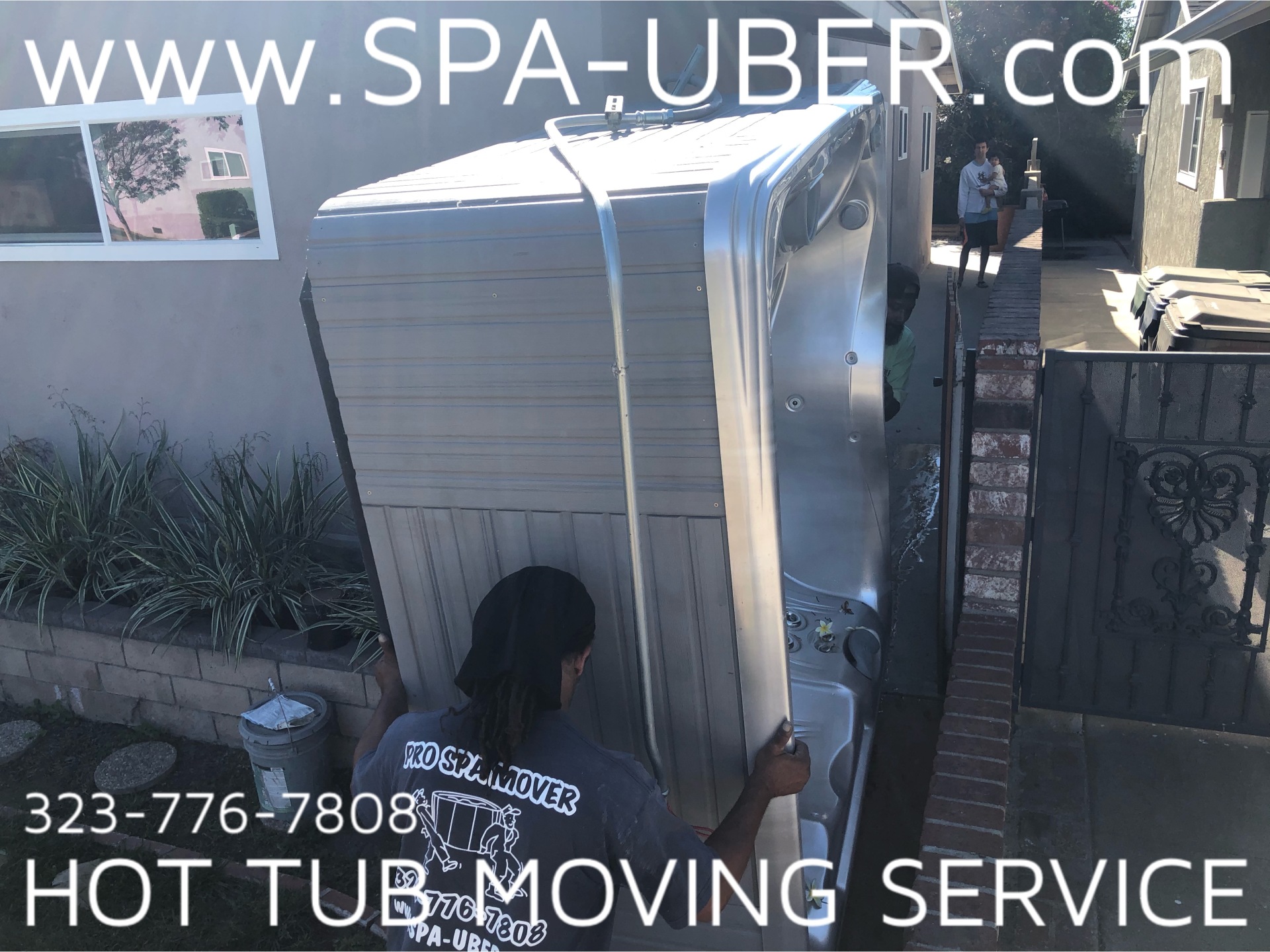 BEACH/AIRPORT AREA

Del Rey
L.A.International Airport
Mar Vista
Marina Peninsula
Playa Del Rey
Playa Vista
Venice
Westchester/LAX
HARBOR AREA

Harbor City
Harbor Gateway
San Pedro
Terminal Island
Wilmington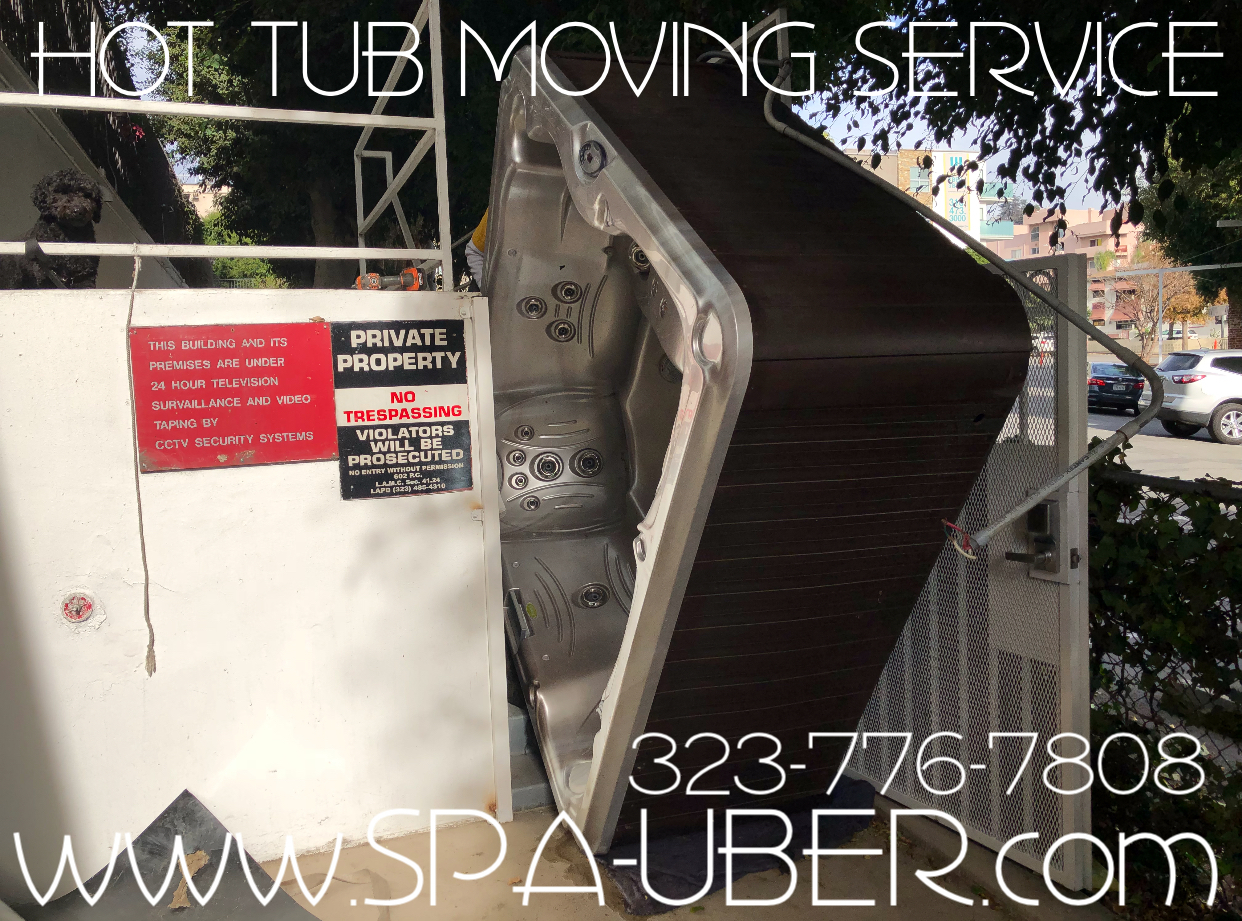 WESTSIDE

Bel Air
Beverly Crest
Beverly Glen
Brentwood
Century City
Cheviot Hills
Crestview
Pacific Palisades
Palms
Rancho Park
South Carthay
South Robertson
Topanga State Park
West Los Angeles
Westside Village
Westwood
SOUTH

​

Arlington Park
Baldwin Hills
Berkeley Square
Crenshaw
Crenshaw Manor
Historic West Adams
Hyde Park
Jefferson Park
Kinney Heights
Leimert Park
South Los Angeles
Southeast Los Angeles
University Park
Watts
West Adams
West Adams Terrace

Bel Air, Beverly Crest, Beverlywood, 

Beverly Grove, Brentwood, Century City, Cheviot Hills, Crestview Del Rey, Mar Vista, Pacific Palisades, Palms, Spa World, Pico-Robertson, Marina del Rey, Playa del Rey, Playa Vista Rancho Park, Sawtelle, Venice, West Los Angeles, Westchester, Westwood,  Santa Monica, Venice, West Hollywood, North Hollywood, Ladera Heights, Inglewood, El Segundo, Torrance, Lakewood.

NORTHEAST

Atwater Village
Boyle Heights
Cypress Park
Eagle Rock
El Sereno
Elysian Valley
Glassell Park
Hermon
Highland Park
Lincoln Heights
Montecito Heights
Monterey Hills
Mt. Washington
Sycamore Grove
University Hills
​

Can two people move a hot tub?

Assuming the pathway to the moving truck is flat, you won't have to turn the hot tubon its side to move it. ... Your hot tub should sit firmly onto the dolly. To ensure that the hot tub doesn't fall off, secure the jacuzzi to the dolly with moving straps.​

DOWNTOWN/CENTRAL CITY

Arlington Heights
Boyle Heights
Brookside
Byzantine-Latino Quarter
Cahuega Pass
Carthay
Chinatown/Historic LA
Central City East
Country Club Park
Downtown LA
East Hollywood
Echo Park
Elysian Park
Fremont Place
Griffith Park
Hancock Park
Harvard Heights
Historic Filipinotown
Historic West Adams
Hollywood
Koreatown
La Brea Hancock
Larchmont Village
Los Feliz
Maplewood-St. Andrews
Melrose
Mid-City
Mid-City West
Miracle Mile
Olympic Park
Picfair Village
Pico Park
Pico Union
Rampart Village
Redondo Sycamore
St. Andrews Square
Silver Lake
South Carthay
Sycamore Square
Western Heights
Western Wilton
Westlake
Wilshire Center
Wilshire Park
Wilshire Vista
Wilshire Vista Heights
Wilshire Square
Windsor Village
​​

Is it OK to transport a hot tub on its side?
You often need to turn the hot tub on its side to maneuver it through tight spaces and to place it on the trailer for transport. Doing so is perfectly safe if you are careful and take necessary precautions before and during the move.

​​

The typical weight of a Small-sized hot tub is around 400 – 600 pounds. Medium-sized Spas can weigh from 600 - 855 pounds, while large ones can weigh 900 pounds and up.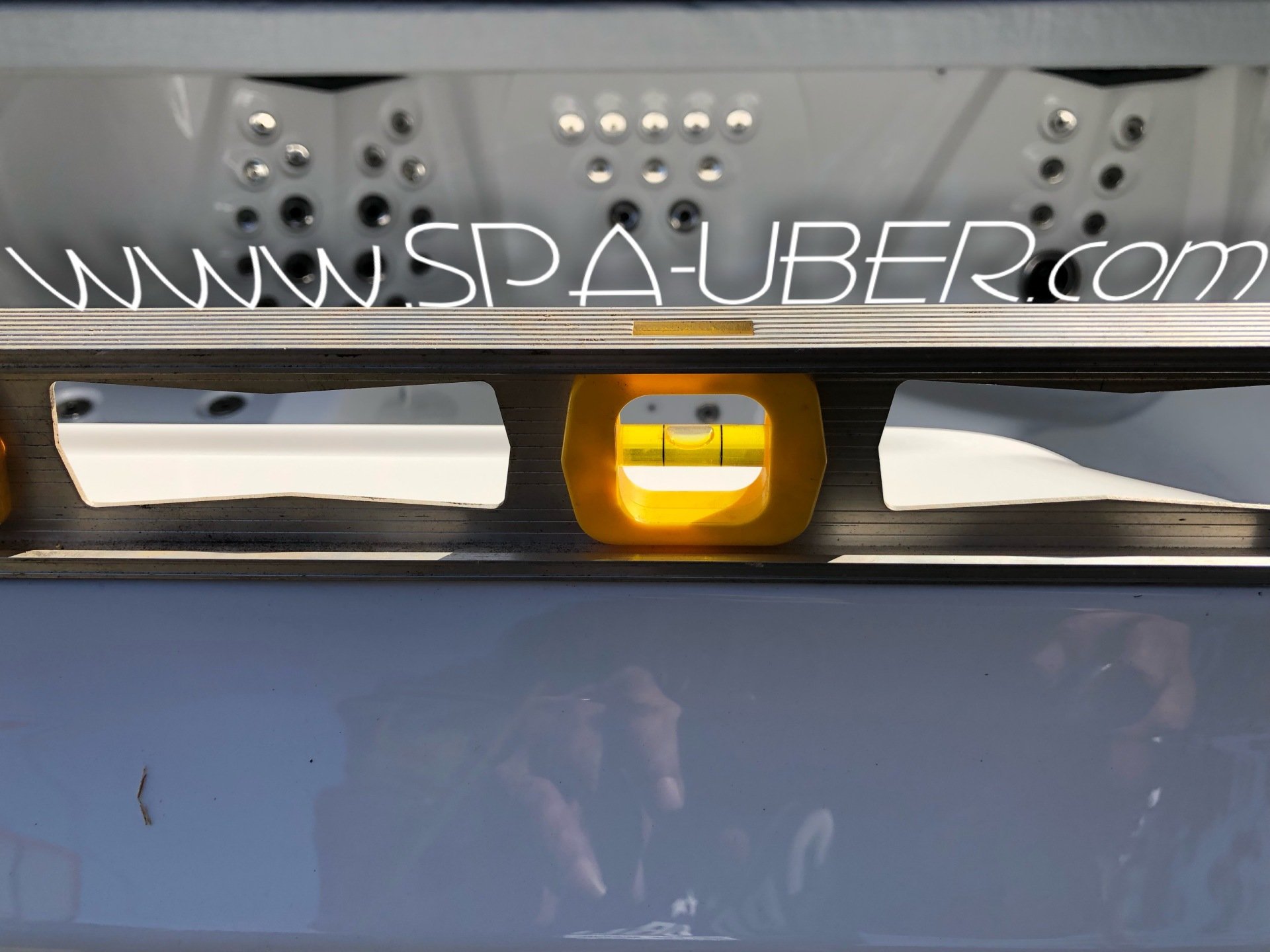 Arleta
Canoga Park
Chatsworth
Encino
Granada Hills
Lake Balboa
Mission Hills
North Hills
North Hollywood
Northridge
Pacoima
Panorama City
Porter Ranch
Reseda
Sherman Oaks
Studio City
Sun Valley
Sylmar
Tarzana
Toluca Lake
Toluca Terrace
Toluca Woods
Valley Glen
Valley Village
Van Nuys
West Hills
West Toluca Lake
Winnetka
Woodland Hills
Can you put a hot tub on grass?

Outdoor hot tub placement, such as decks, concrete or brick patios, is common. However, the hot tub can be placed on any solid, uniform, level surface. Do not place your hot tub on grass or bare ground.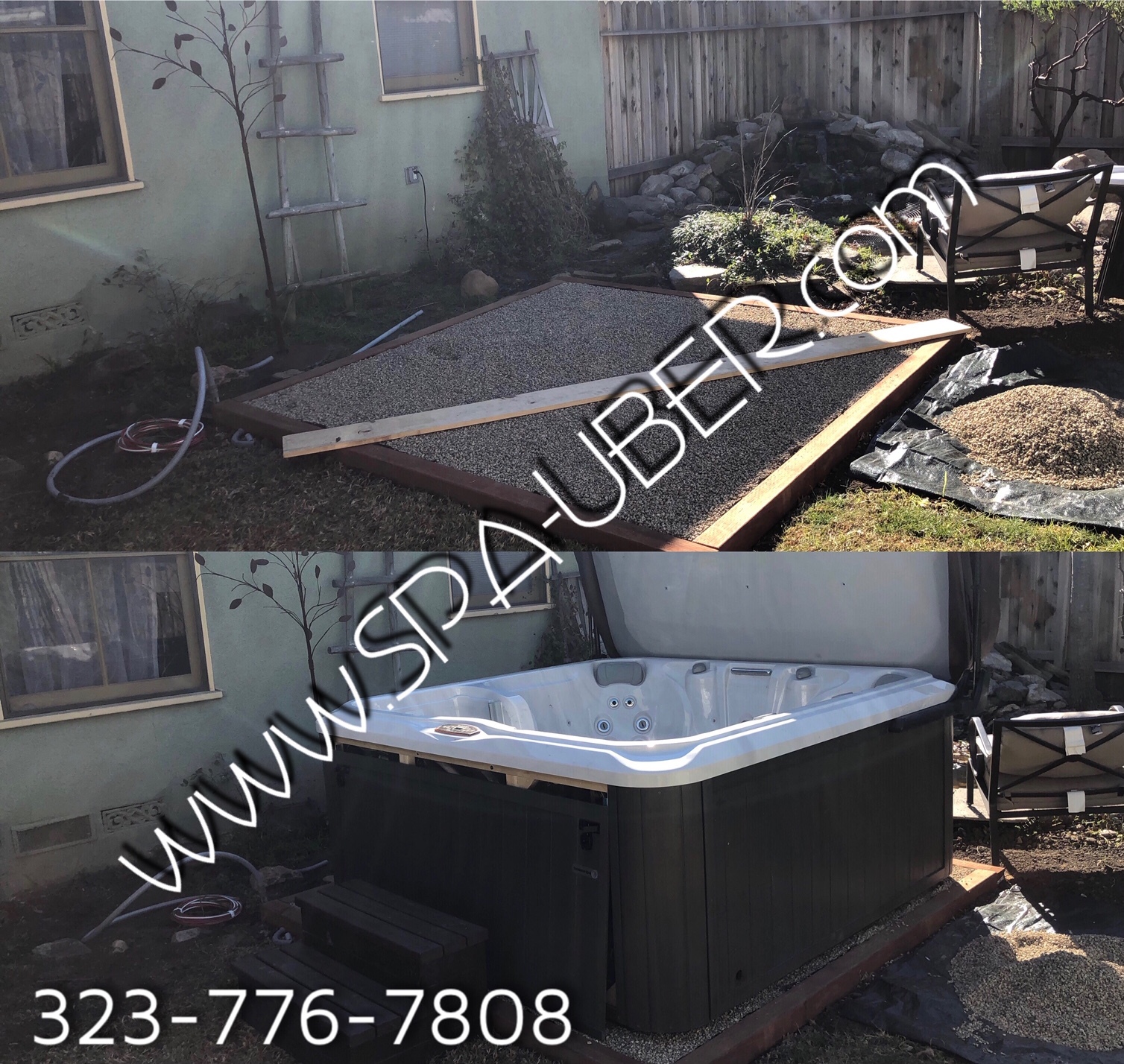 CRESCENTA VALLEY

La Tuna Canyon
Lakeview Terrace
Shadow Hills
Sunland
Tujunga
.
​Is it OK to Mover a hot tub on its side?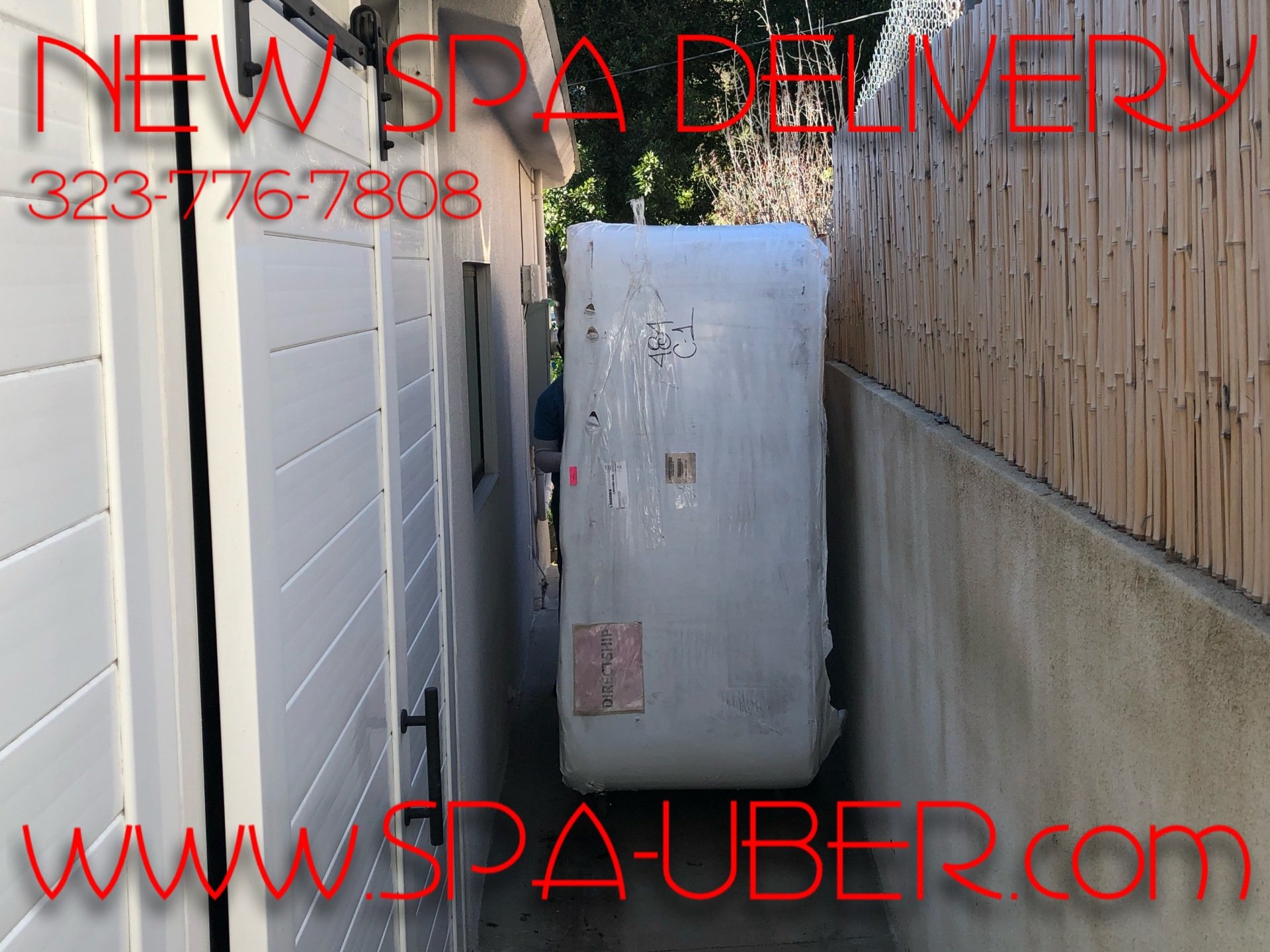 Can you get a hot tub through a door?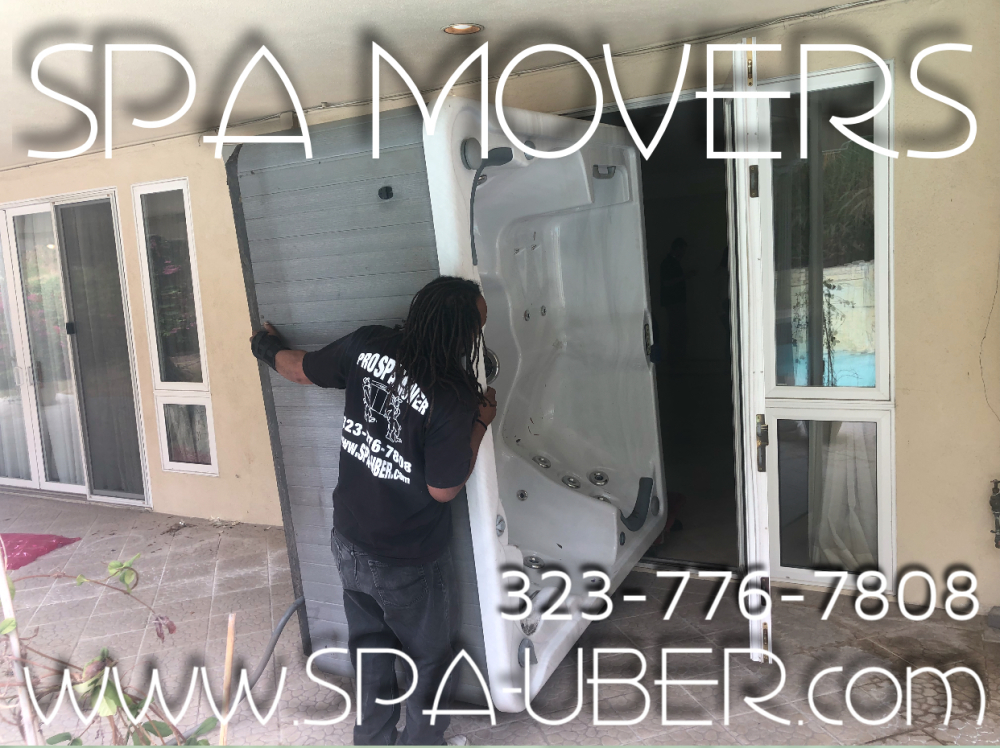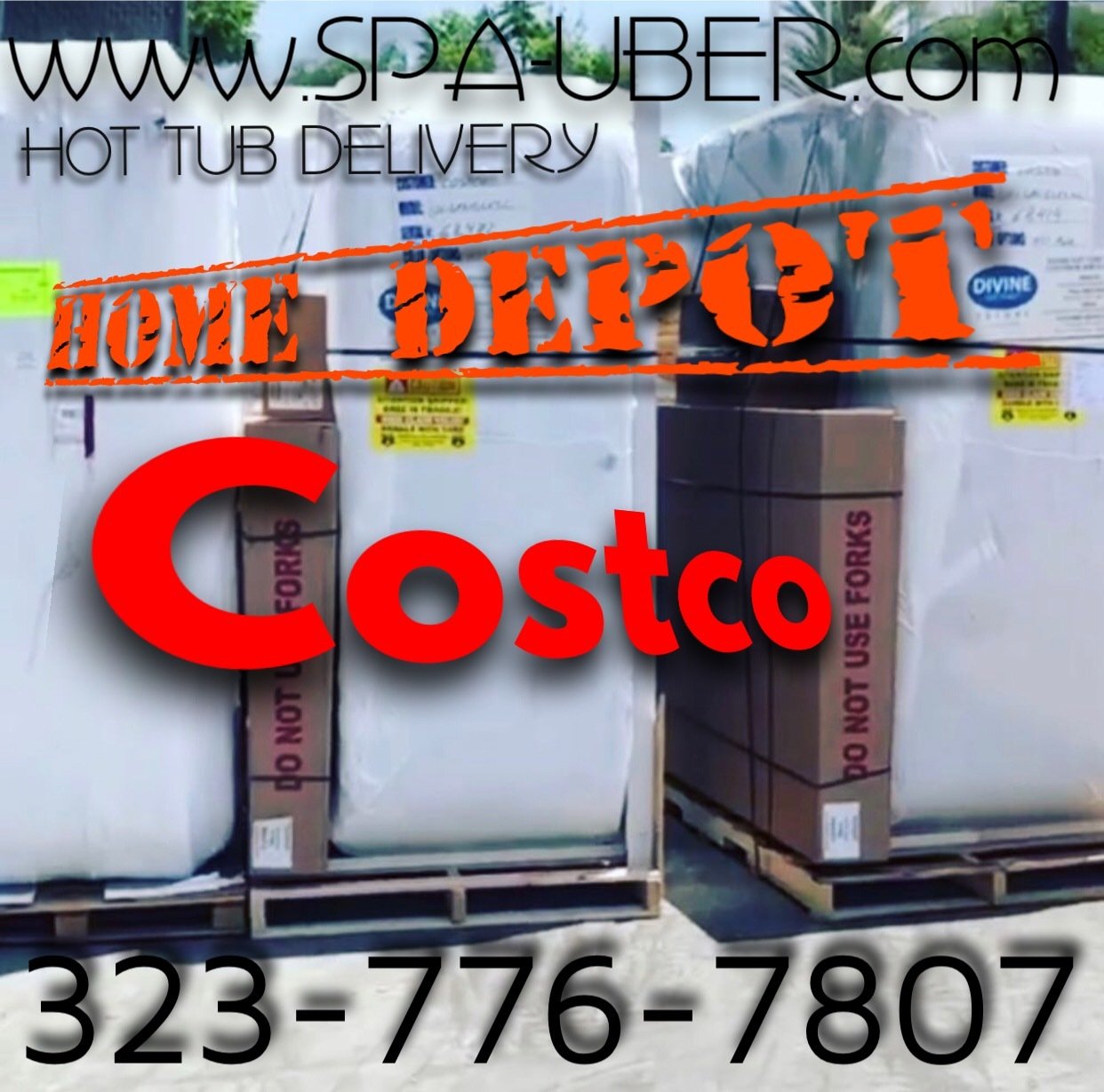 The Pros and Cons of Decking Material Options​
Polymer and Synthetic Composite Decking Materials
Description:
Made from wood fiber and non-renewable petroleum products with minimal recycled plastics.
Pros:
Very stable and low maintenance. Wash 2-3 times per year.
Cons:
Gets very hot for your feet with sun exposure. The wood fiber has a tendency to create mold. Uses non-renewable resources, is not bio-degradable and is not recyclable. It also scratches easily and is not sandable for repair.
Description:
Made of Spruce, Pine and Fir and treated under pressure at the factory with chemical preservatives that include copper. The preservative treatment is made to the surface only and not throughout the lumber.
Pros:
Not expensive and is recyclable.
Cons:
Has a tendency to split and warp. Average life expectancy with weather exposure is 15 years. Since the preservative treatment is only to the surface, scratches and damage can shorten the life expectancy of the wood.
Description:
All natural insect resistance, renewable resources and 100% recyclable material. No chemical preservatives. Natural long life expectancy as a building material.
Pros:
Naturally protected against insects and fungus. Beautiful to look at when new and develops a natural gray patina over time. Fine and long wood grain makes it very stable. No cracking and no warping. Lasts an average of 30 years. Never requires chemical preservatives or treatment. Soft to the touch with minimal splinters.
Cons:
If you decide to stain it (not necessary but for color preference) you will have to repeat the process every 2-3 years. Without stain it will turn a natural gray over time.
Description:
Comes from Brazil and is a naturally hard wood. Useful for deck flooring and stairs.
Pros:
Contains almost no knots. Last a very long time; 40-50 years. Very low maintenance.
Cons:
Should be treated with oil once to twice per year.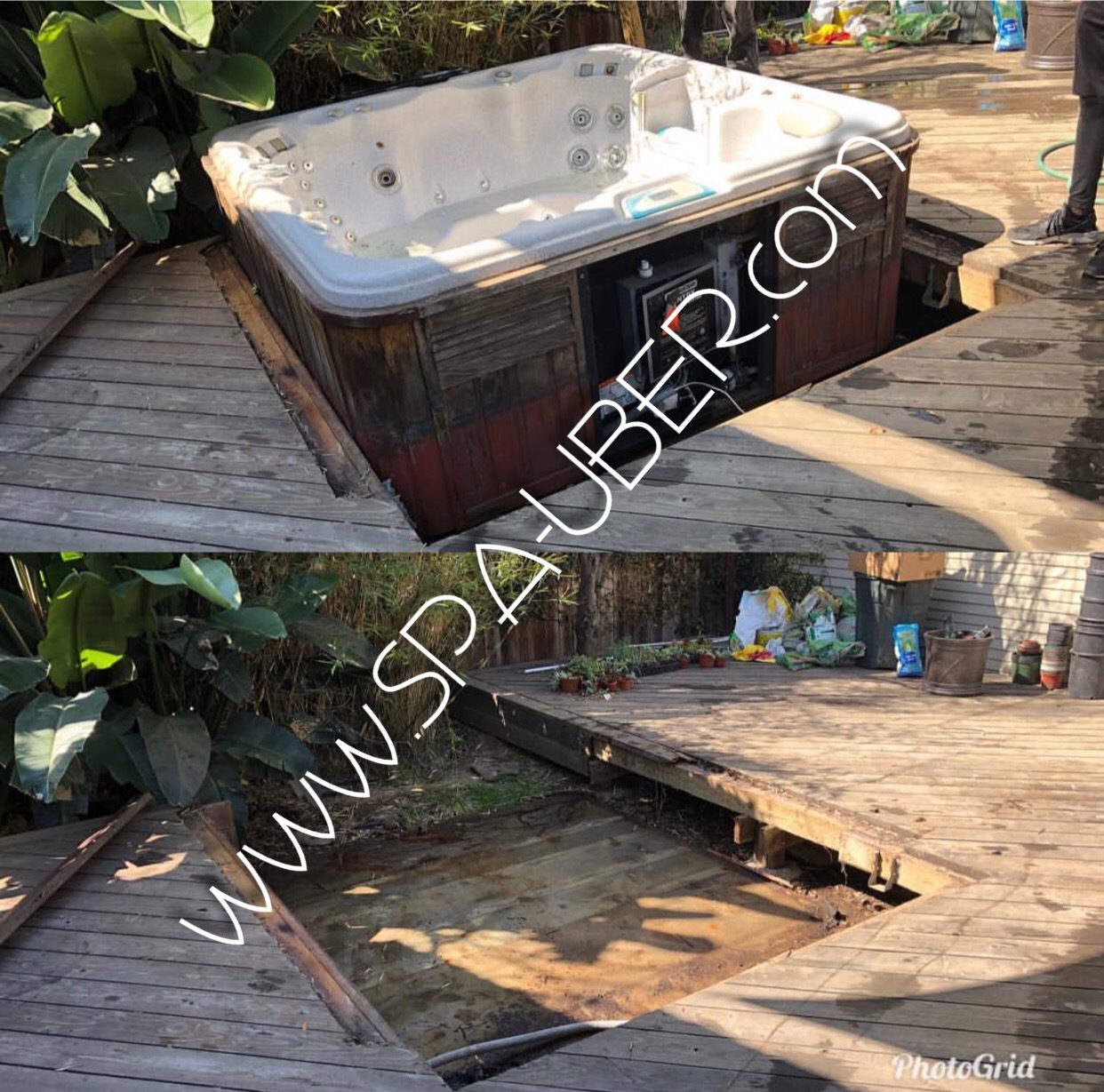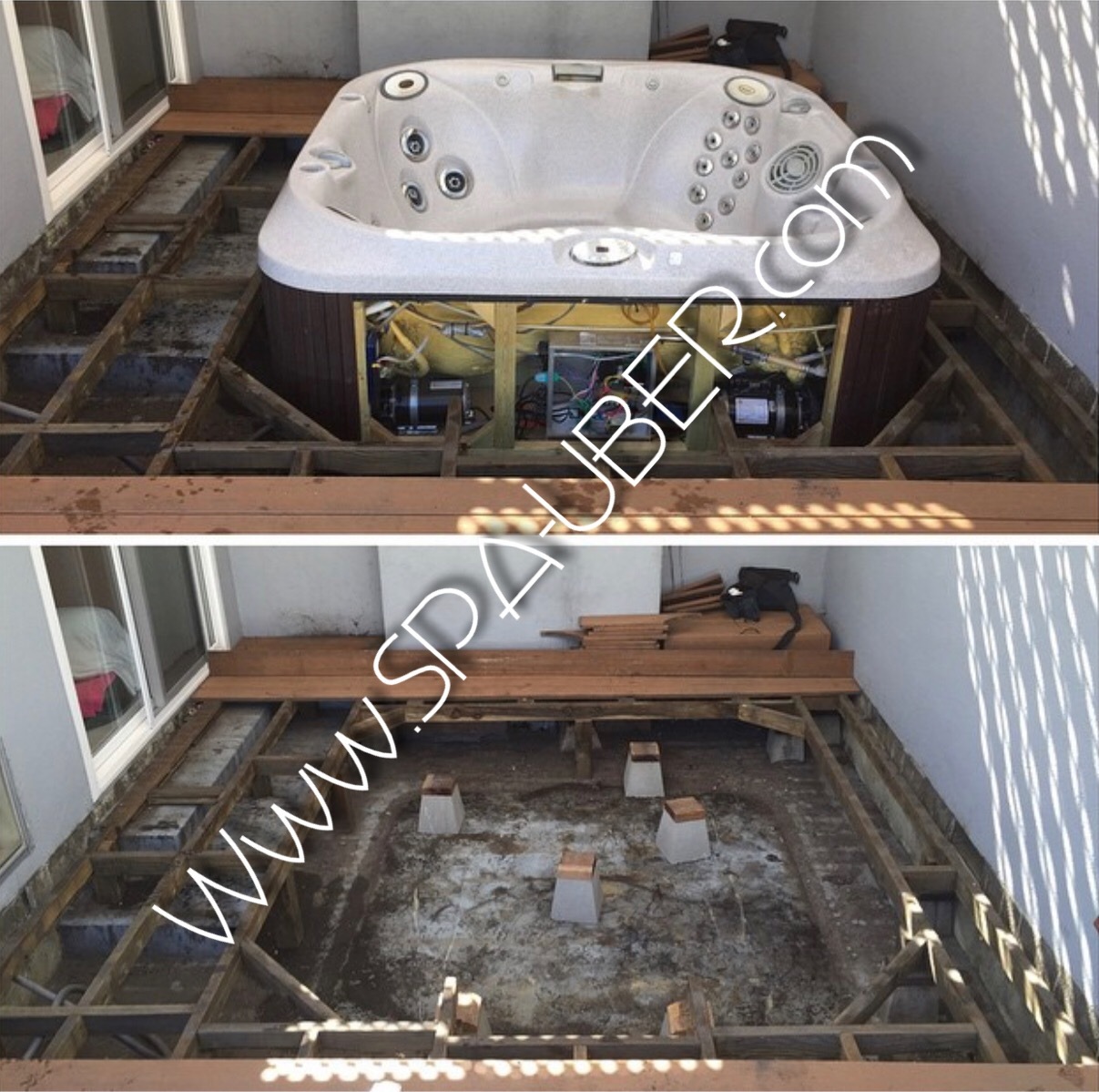 Provide easy access to the spa's motor for servicing
No matter how or where the tub is installed, there must be access to the motor for servicing. Access panels or removable steps are easy solutions for tubs placed on the deck's surface. If the spa is partially recessed, the experts at deckmagazine.com suggest leaving at least side accessible. For a recessed spa, your builder may opt to frame out an access hatch or otherwise leave room around the tub's edge so that the unit may be lifted straight up from its space.
With careful planning and the help of qualified professionals, a hot tub/spa can be a great addition to your new outdoor space. To learn more about hot tubs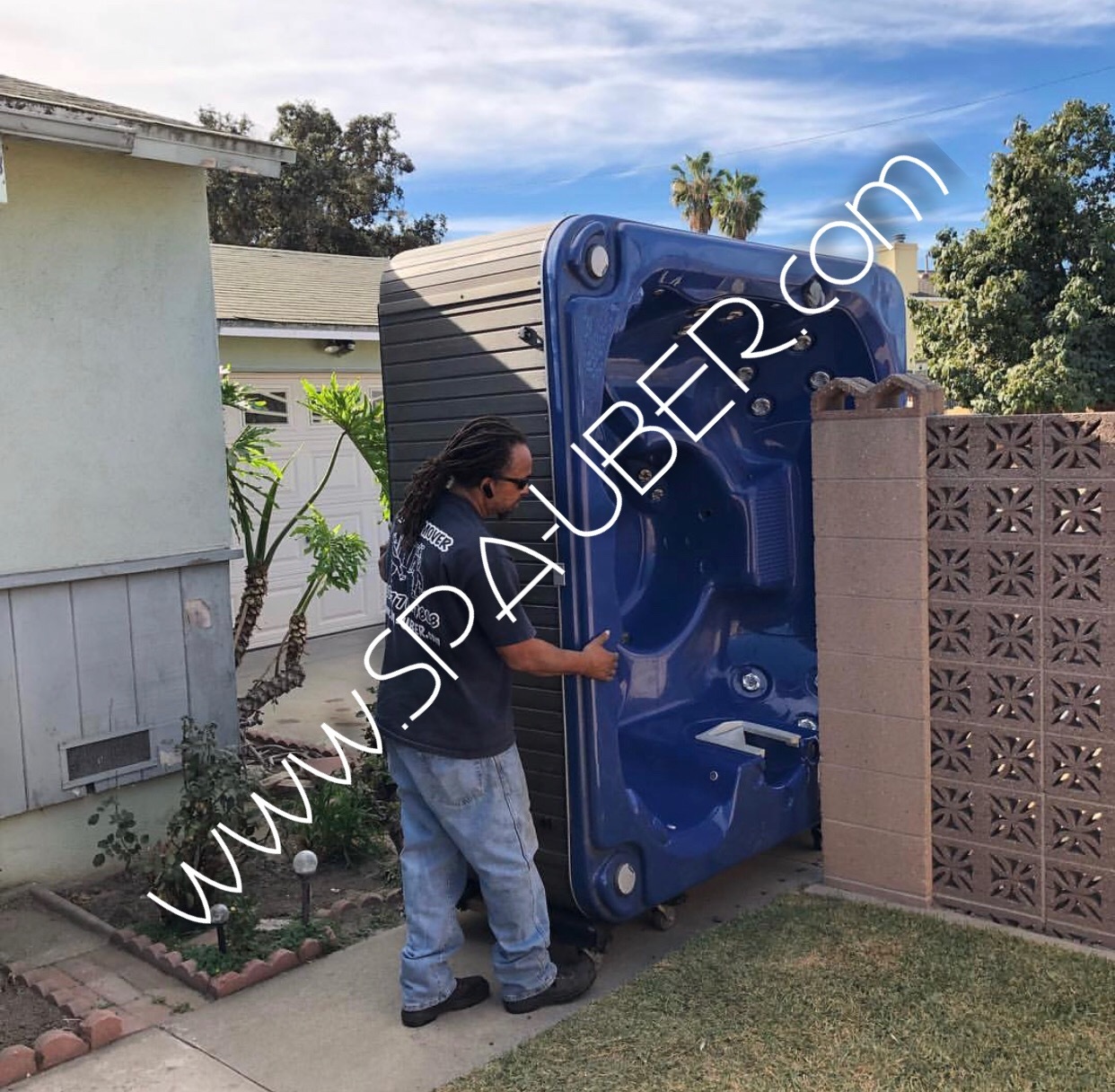 Depending on access to the spa site, your spa may be dollied in either horizontal or vertical position.  ​​

NOTE:

The height of the cart used to dolly your spa into position will need to be added to the height of your spa when calculating the total height clearance required to complete your delivery. Spa carts are typically around 6" (15.24cm) in height.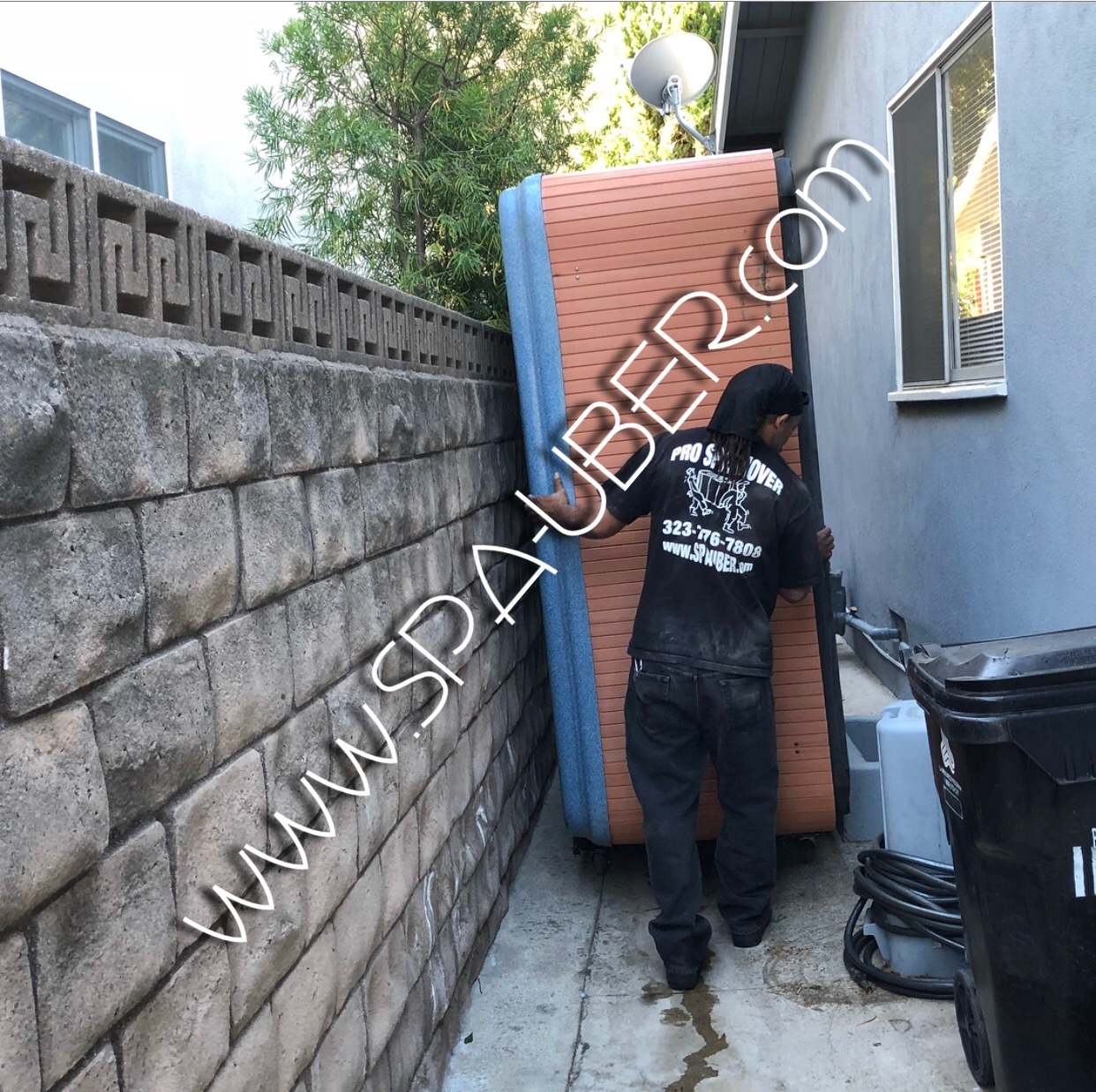 Portable or freestanding hot tubs and spas can go wherever you desire--near a pool, on a deck, in a corner of the yard, or even indoors. When choosing the perfect spot for your tub think about how often you'll use it. Because of its size and temperature, a spa can be enjoyed throughout the year; for some, it's a smarter choice than a swimming pool. 
While it can be positioned pretty much anywhere, if you do have a pool, makes sense to install it nearby. When it gets cool, swimmers like to soak in the hot tub, and appreciate the short walk it takes to get there when it's right near the pool. From a plumbing and electricity standpoint, it also makes sense to locate a pool and spa near each other.